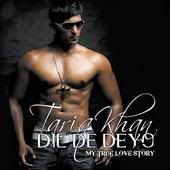 Tariq Khan - Dil De Deyo - Exclusive Masty Release
Legacy has released another album that is expected to be a big hit - "Dil De Deyo" - However, this title is only with Tariq Khan now and Legacy's name is washing away. Beneath, all the songs from this album are listed - you can download and enjoy in MP3/WMA format - Download NOW! Album was released at the end of 2008.
One of the song features Fariha Pervaiz (Kaanwan ve Kanwan).
Aaja Soniye Nach Ni (Let's Dance Baby)
Blori Akh (Gimme Ur Luv) Remix
Blori Akh (Gimme Ur Luv)
Bonus Blori Vangan (Bangles)
Chardi Jawani (Youth)
Dil De Daio (Bollywood Groove)
Dil De Deo (Dance Floor Killa)
Dil De Deyo (Give Your Heart)
Haseyan Te Soniye (Lost In Ur Laughter Gal)
Kaanvan Ve Kaanvan (da Crow)
Melay Vich (Caught My Eye N' Da Crowd)
Sonyie Ajaa Ni Nachiye
Surma Maargaya (Your Eye Makeup)
Tere Naal Akh Lar Gaye (Eye's Met)
Enjoy!